5





ALBUM: Blur »



ARTIST: Blur





4





ALBUM: Surfacing »



ARTIST: Sarah McLachlan







3





ALBUM: Faith »



ARTIST: George Michael





2




ALBUM: Ray of Light »

ARTIST: Madonna






1





ALBUM: Thriller »



ARTIST: Michael Jackson



MUSIC NEWS - Michael Jackson working on new disc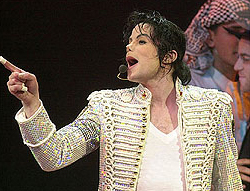 Music News
Pala Music is the ultimate resource for pop culture and music news. We have the latest entertainment news, album previews, band information, top charts, and many more!




LONDON (AP) -- Michael Jackson has returned to the studio and plans to release a new album next year for a record label owned by the son of Bahrain's king.

2 Seas Records, which is owned by Sheik Abdulla bin Hamad Al Khalifa, said Tuesday it had signed an exclusive recording agreement with Jackson, and the new album was tentatively scheduled for release in late 2007.

Jackson, 47, moved to the Gulf state soon after being acquitted of child molestation charges in California last year. The 33-island archipelago is about the size of Rhode Island.

"I am incredibly excited about my new venture and I am enjoying being back in the studio making music," Jackson said in a statement released in London on behalf of the Bahrain-based record label.

The label -- which is due to release Jackson's long-promised Hurricane Katrina benefit single, "I Have This Dream" -- said British music executive Guy Holmes had been named chief executive of the company. It said Holmes would oversee the making of the new album "and the management of Michael's other business interests."